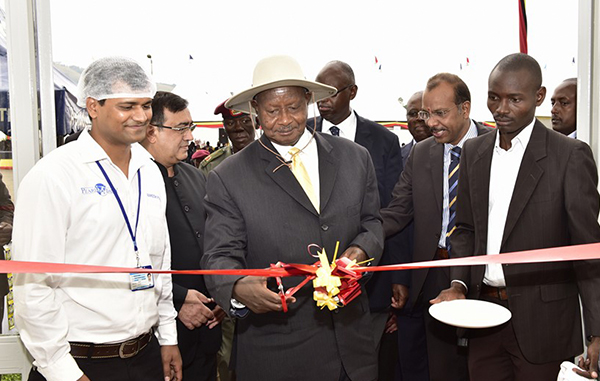 26 Jul

H.E Yoweri Kaguta Museveni, President of Uganda visits Pearl Dairy

His Excellency, President Yoweri Kaguta Museveni officially commissioned Pearl Dairy Farms, Ltd in Mbarara Uganda.

The commission was also graced by the Minister of Agriculture, Animal Industry and Fisheries.

Speaking at the ceremony, The President Commended Pearl Dairy Farms for both its intensive financial investment in the country and the use of local labor in its operations.

"Uganda currently generates 2.2bn litres of milk but only consume 800m litres. We currently sell USD50m per year worth of milk, but with endeavors like this we shall certainly be making six times that (USD300m) in a few years. Surprisingly, we have been able to generate this much milk and yet feed our cattle rather sub-standard grass. If only our people could pay more attention to the type of grass they feed their cattle, we would be doing much better," Museveni explained.