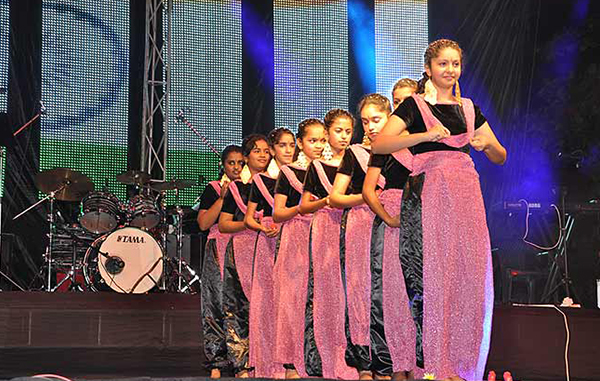 08 Oct

Lato Milk celebrates India Day 2014 in Uganda

This year's India day celebrations in Kampala were the biggest ever in living memory! The annual event has been an important showcase for the huge Indian community that calls Uganda its home. What started out years ago as a celebration of India's cultural diversity has slowly metamorphosed into a showpiece event celebrated by the entire nation with gusto. It was a proud moment for MiDCOM Group to be associated with this event through the company's flagship dairy brand LATO milk. LATO milk sponsored the mega celebrations which were headlined by renowned Hindi film playback singer and performer, Sunidhi Chauhan. This occasion was graced by distinguished members of Ugandan society. The speaker of the Uganda parliament Rebecca Kadaga, Tororo Municipality MP Sanjay Tanna and the Indian High Commissioner Dr. AVS Ramesh Chandra were just some of the esteemed participants at these celebrations.
The Indian community waits eagerly for this annual event as it gives them a chance to let their hair down in an atmosphere of dance, music and celebration. Sunidhi Chauhan's electrifying performance was truly the icing on the cake as she set the stage on fire and sent the crowds into a tizzy with her famous chartbusting Bollywood songs. The LATO brand was very excited to associate itself to this year's celebrations and hopes to extend its engagement with the Indian community in Uganda in the coming years as well. This event was a stupendous success and even covered by all major Ugandan publications. MiDCOM and LATO stand proud as companies with Ugandan roots and vow to continue to support such initiatives in the future as well!