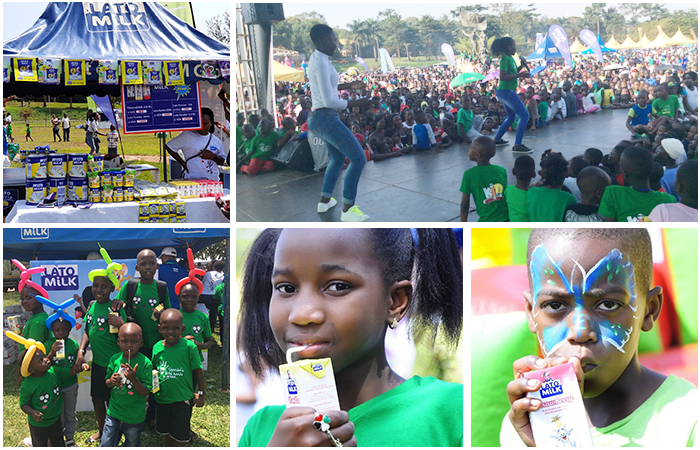 04 Sep

Lato Milk co-sponsors Go Green Festival 2018

Every action has a reaction that is why the Lato milk family have a responsibility to ensure a safe and friendly environment. Together with little hands go green through the Green Festival in Kololo Airstrip in Uganda, we took part in a purpose to create environmental awareness and educate young children on how to entangle themselves in this sensitive subject through planting trees.

While hearing about the environmental impact of planting trees might not completely resonate with every individual, seeing the possible horrendous aftermath of a dry hot world after cutting down trees can often serve to create a more significant lasting impression. These environmental awareness events like green festival provide a practical source for environmental awareness, showcasing not only the types of devastating outcomes but also the possible solutions to eliminating the problem. That is why children who attended the green festival will live to remember it. The event that saw a turnout of more than one thousand children from every part of the country Uganda gave away many packs of Lato flavored milk and countless tree seedlings. With many fun activities and games, the children had a chance to meet new friends, interact, play together, learn new things about the environment and plant a tree. Every child got a free pack of our newly introduced flavored milk. Each one had a choice to pick, strawberry, mango, chocolate, vanilla and banana flavors.

Training children in a healthy environment is essential as children are the future, therefore them being aware of the need to be sensitive to the environment now will ensure a greener and friendly environment in the future. Most children went home with a tree seedling to plant them in the realization of the dream to go green. With speeches, training and fun talks from many dignitaries, CEO Little hands go green, Lato Milk representatives and educators, children were equipped with knowledge that will be beneficial to them and the country as a whole.