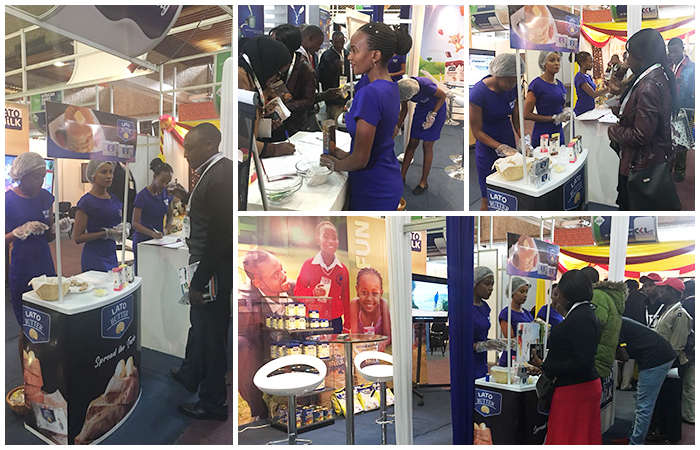 24 Aug

Lato Milk exhibits at African Dairy Conference and Exhibition

We are pleased to have been the gold sponsors of the 14th edition of the Annual Africa Dairy Conference and Exhibition held in KICC Nairobi, Kenya.

The 3-day event saw boundless interaction with several delegates and consumers who adored our products and had a chance to try them.

The launch of our strawberry, vanilla and chocolate flavored milk in Kenya were met with an enormous acceptance, creating a huge demand and expanding our production levels as a result.

Our newly introduced Lato Butter was showcased giving the Lato Milk family many more customers with the urge to taste the two variants of salted and unsalted butter.

As part of our appreciation, we distributed our range of products to lots of customers who had the chance to experience the remarkable taste of our quality products.