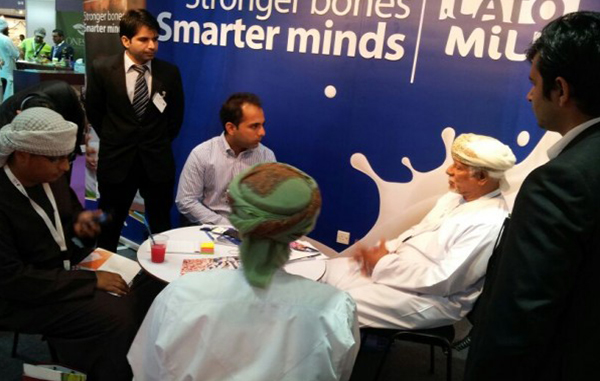 25 Nov

Lato Milk exhibits at the Speciality Food Festival in Dubai

Pearl Dairy promoted its Lato Milk brand of milk products at the Specialty Food Festival held at the Dubai World Trade Centre from 16th to 19th November, 2013. Catering to the entire Middle-East & Africa region, Speciality food festival has become a must attend in the calendar of thousands of trade visitors and exhibitors from all over the region.

Hence this provided the perfect opportunity to promote the Lato Brand. The stall itself was visited by thousands of delegates as they acquainted themselves with the new player in the market. Lato Milk was the only Ugandan brand that exhibited its products at the event. By showcasing its latest techniques and trends in milk powder manufacturing, the visitors got informed, updated and inspired. The theme of the food festival was natural and organic food and this was the first time Lato Milk exhibited at the exhibition which helped it reach out to the people of the Middle East. Exhibitors from over 33 countries participated in the food festival which is a 41% growth over last year's event.